Our History
Acknowledging a need for energetic, non-profit work in Nigeria, since 2009 Rollyrosa foundation has worked with the most vulnerable and less privilege people in Nigeria to help reduce suffering and combat hunger and poverty.
2014 the foundation was formed and a shelter was made available for abandoned women and children.
Rollyrosa Foundation helping one family at a time offering sensible solutions like humanitarian aid to single mothers, orphaned children; emergency medical aid, clothing, food, shelter and facilitate skills training and educational scholarships.
We've consistently grown since then, all thanks to the helping hands of this amazing community!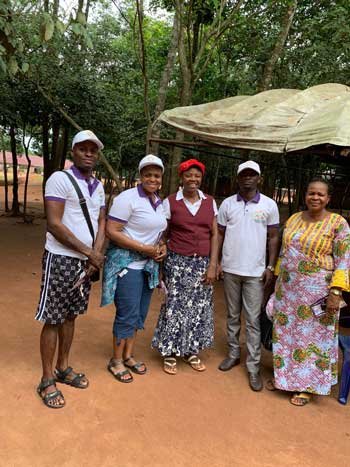 Get in Touch. Get Involved.
Better yet, see us in person!
We love our community, so feel free to visit the foundation to become a volunteer or donate for a better living. 
225 Upper Siluko Road, Benin City, Edo State, Nigeria
Call Us: +1(437)2885799,
+23480658248
rosenosakhare@gmail.com